Associate Minister
Nicholas "Nick" Conway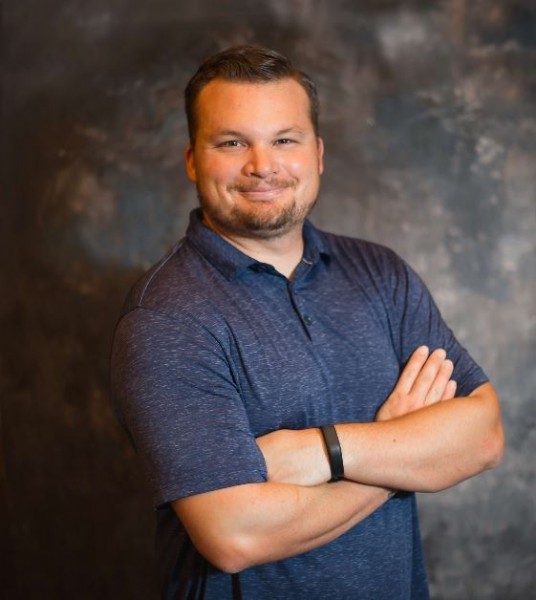 Nick and his wife Lesli moved to Helendale in June of 2017, after spending close to 11 years traveling the world while Nick served in the Army. They have two children, Andi and Mike, whom they co-homeschool and raise on a Desert Ranch. Nick is currently pursuing an Interdisciplinary Studies degree at Biola University after switching his degree plan from Business Administration while attending Azusa Pacific. Nick was called into ministry at the beginning of 2020 and he "retired" from 14 years of Air Traffic Control in September of that same year, when he signed on as the Associate Minister at Grace Bible Church. The Conway family finds great delight in spending time together traveling, raising animals and crops, and working in the church. Nick and his family find passion in working with other families by spending time with them by doing all sorts of things with them. From painting, to moving, to just doing life, they strive to be a part of their extended family's lives.
Joshua 24:15- "But if serving the LORD seems undesirable to you, then choose for yourselves this day whom you will serve, whether the gods your ancestors served beyond the Euphrates, or the gods of the Amorites, in whose land you are living. But as for me and my household, we will serve the LORD."
Contact Nick at nick@gbcsl.com.
Office Manager
Olene Mendoza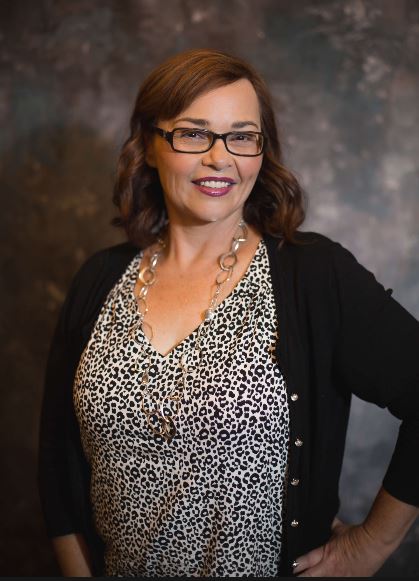 Olene is a single mother of four children: a daughter and three sons, the eldest of whom are twins. Olene currently has the privilege to raise her granddaughter, who prides her young self in keeping "Nanna on her toes!" As the Office Manager, Olene is responsible for: answering the phone, ordering supplies, bookkeeping, facility scheduling, and making sure Grace Bible is running smoothly. Olene finds passion in being a light to others who are in a dark place. Finding the courage daily to uplift others and showing them how God has been a light in her life. Olene finds great passion and fulfillment cooking for others and her family.
Psalm 42:5: Why am I discouraged? Why is my heart so sad? I will put my hope in God! I will praise him again, my Savior and my God!
Contact Olene at office@gbcsl.com.

Director of Worship Arts
Julie (Wingfield) Zierenberg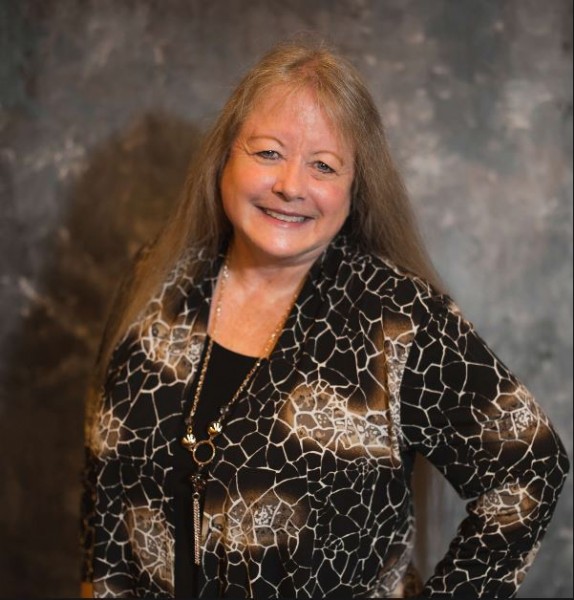 Julie has been GBC's Director of Worship Arts since December of 2011. She has been leading worship for over 20 years in a variety of church settings as well as women's ministries events. In addition, she and her husband (Pastor Dave) have worked as professional musicians for many years, playing at bluegrass festivals, fairs and other venues throughout the southwest. From 2005 to 2012 Julie taught the String Orchestra and Guitar programs at the Academy for Academic Excellence (AAE), part of the acclaimed Lewis Center for Educational Research in Apple Valley, CA.
Contact Julie at julie@gbcsl.com.
Director of Family Ministries
Kristen Locke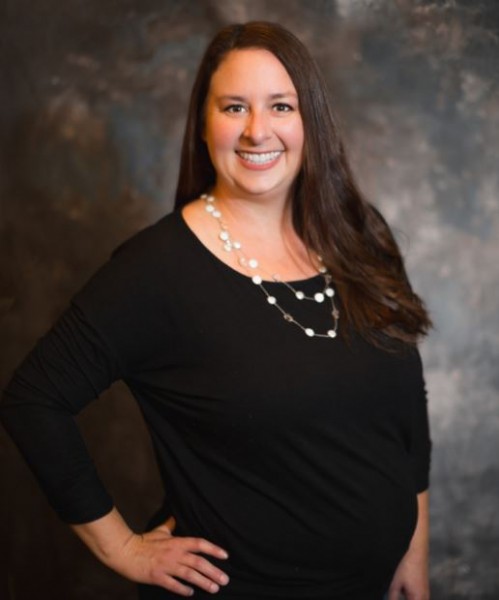 Kristen and her husband Geoff moved to the high desert in 2018 and quickly found their church family at Grace Bible. Little did she know what God was putting on her heart, but with faith, love, and support of her husband, Kristen is now a part of the Grace Bible team as the Director of Family Ministries. Her heart is to love the community of Helendale and make God's kingdom known by serving and loving families. Kristen and Geoff, along with their two pups, Amelia, and Lucy, are enjoying lake life living.
Romans 15:13: "May the God of hope fill you with all joy and peace as you trust in Him, so that you may overflow with hope by the power of the Holy Spirit."
Contact Kristen at familyministries@gbcsl.com.
Directors of Youth Ministries
Jana & Randy Jordan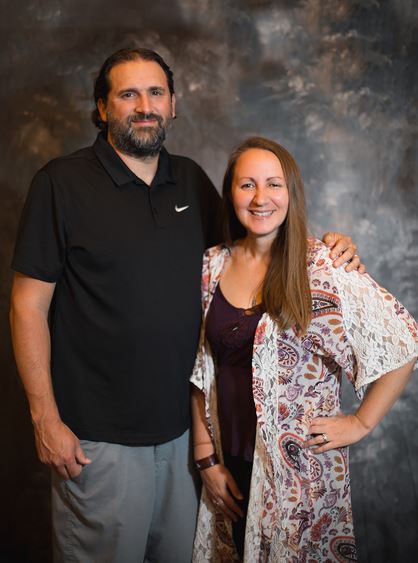 Jana and Randy Jordan, are our Youth leaders here at Grace Bible Church. Together they share two sweet and silly boys, Ethan and Brisen, and a bold and beautiful daughter named Arrowyn. Jana graduated from Azusa Pacific University and travelled to India to work with victims of human trafficking and disabled children. Randy attended Pepperdine University and after graduation he earned his teaching credential and began teaching junior high for the Victor Valley High School District. The Jordan's have a common passion for investing in the lives of young people. They enjoy going on every kind of outdoor adventure with friends and family.
Psalm 18:28: "My God turns my darkness into light."
Contact the Jordans at youthministries@gbcsl.com.
Congregational Care
Amalia Hernandez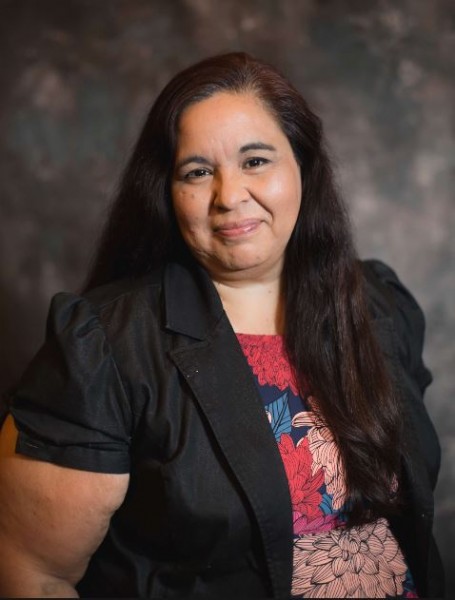 Amalia and her husband Frank have four adult kids, five grandchildren, and two loving rescue dogs. Amalia is Grace Bible's Congregational Care Ministry leader. She cares for God's people by visiting members who are home-bound, hospitalized, or residing in in-care facilities. Amalia also helps to provide membership care, by standing by those in crisis situations. Amalia is currently attending Liberty University and will be graduating with a degree in Christian Counseling and Biblical Studies in the Spring. Daily she feels called to care for God's people through the Gospels and Scriptures by connecting people to the church during difficult times. Her deepest passion comes from Christ and to Amalia that means reaching out to all who seek. In her free time, she loves sitting at edge of the sea watching the waves coming in, taking in the glory of God's amazing masterpiece. In her free time, Amalia loves to work with her hands by painting, crafting, and planting in the garden.
Acts 20:28: Pay careful attention to yourselves and to all the flock, in which the Holy Spirit has made you overseers, to care for the church of God, which he obtained with his own blood.
Contact Amalia at congregationalcare@gbcsl.com